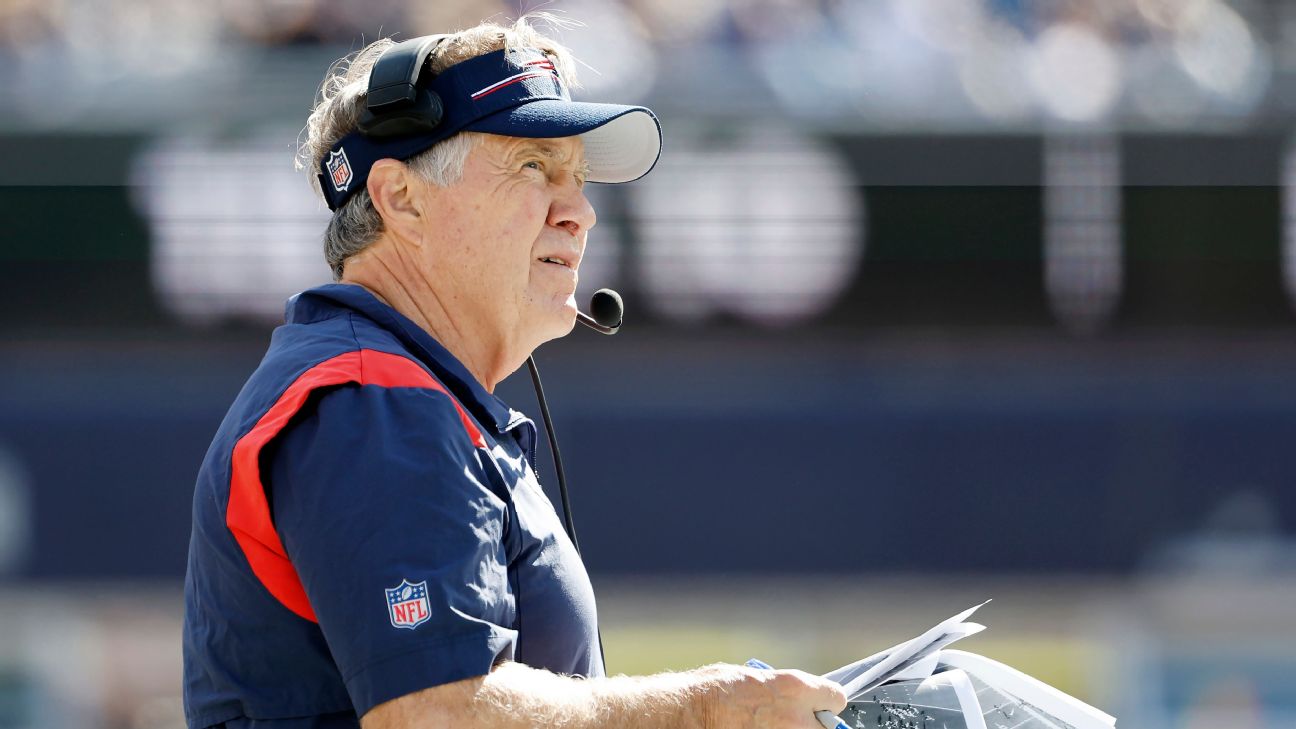 FOXBOROUGH, Mass. — New England Patriots coach Bill Belichick didn't announce his starting quarterback for Sunday's road game against the New York Giants, and deflected when asked if he's made a decision behind the scenes.
"I've told all the players the same thing — be ready to go. So hopefully they will be," Belichick said Tuesday morning.
Pressed on the topic during his first media availability of the week, Belichick added: "Will let you know on Sunday."
Belichick's remarks came a day after offensive coordinator Bill O'Brien hinted that the week of practice will determine if Belichick sticks with starter Mac Jones — whom he benched late in the fourth quarter of the team's Week 10 loss to the Indianapolis Colts — or turns to top backup Bailey Zappe or No. 3 option Will Grier.
"It will be based on what I think is best for the team," Belichick said.
The Patriots (2-8) are coming off their bye weekend, and held one practice last week, with O'Brien noting that Jones took first-team repetitions while Zappe and Grier rotated in. Belichick explained it was an opportunity to give those who haven't played as much to run more of the team's system instead of scout-team plays.
On Tuesday, Belichick was peppered with questions about the quarterback position, including whether undrafted rookie Malik Cunningham — a receiver/quarterback on the practice squad — could be part of the mix.
Each time, he repeated some variation of, "I told every player to be ready to play. We'll see how things go and go from there."
Asked if it will impact how the team game-plans depending on which player is at quarterback, Belichick said: "I think whoever we put in there will be able to do what we ask them to do."
Jones has been pulled from three games this season and is 212-of-324 for 2,031 yards, with 10 touchdown passes and 10 interceptions. He has been sacked 21 times.
Zappe is 10-of-25 for 104 yards, with no touchdown passes and one interception.