FIRST ON FOX: House Republican leaders are opening a probe into the White House over its decision to bypass environmental regulations when green-lighting a plan to house migrants on public land in New York.
In a letter sent Monday to White House Council on Environmental Quality Chairwoman Brenda Mallory, House Natural Resources Committee Chairman Bruce Westerman, R-Ark., and Rep. Paul Gosar, R-Ariz., the top GOP member of the panel's oversight subcommittee, warned that the federal government appeared to steamroll environmental concerns when it leased public property for migrant housing.
"Regardless of personal or political beliefs on immigration or migrant policy, there is common ground in keeping our national parks – some of America's most treasured spaces – out of the debate," they wrote to Mallory. "All national parks, whether in rural or urban areas, exist for visitors to experience wonder, to recreate and find joy, or to simply learn more about the great history of our nation."
"However, national parks are not a place to house people, temporarily or permanently, who lack shelter," Westerman and Gosar continued in the letter obtained by Fox News Digital.
BIDEN AGENCY DIVERTING MILLIONS IN BORDER FUNDS TO BLUE CITIES SAYS BORDER IS NOT ITS 'MISSION SPACE': EMAILS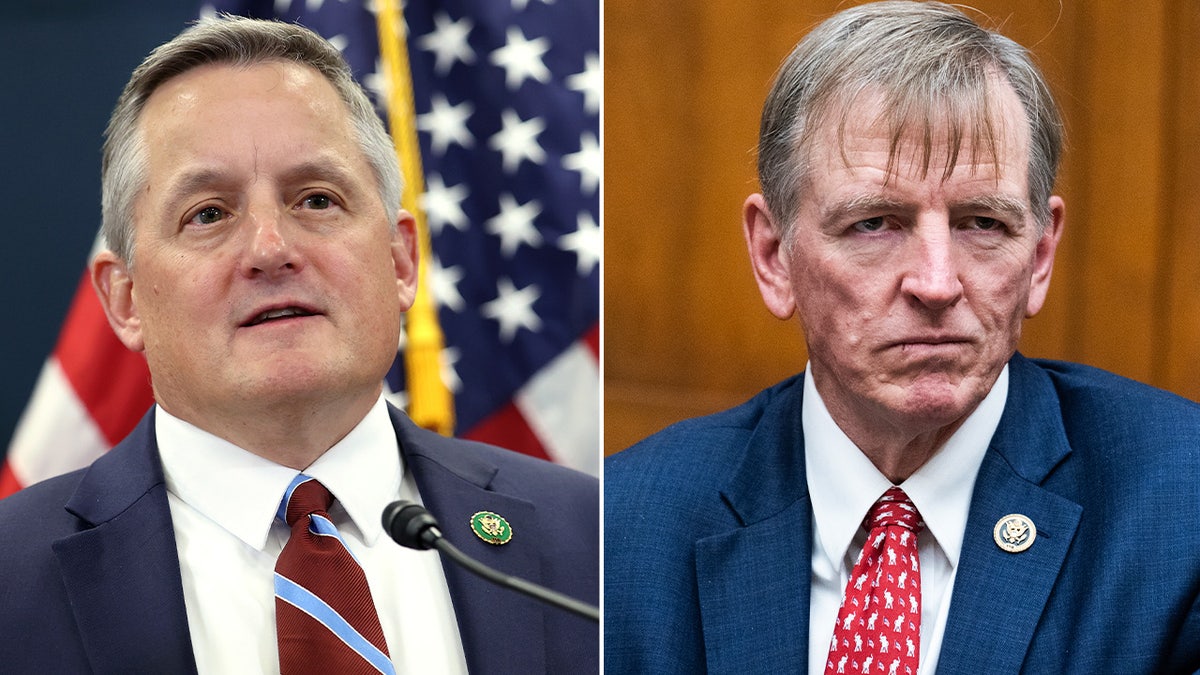 In September, amid the ongoing migrant surge at the southern border and related influx in New York City, the Department of the Interior (DOI) agreed to lease property in Gateway National Recreation Area's Floyd Bennett Field – property managed by the National Park Service – to the local government. Officials then constructed temporary housing structures on the land, which is located in New York's Brooklyn borough along the shore of Jamaica Bay.
TITLE 42 EXPIRATION COULD BE AN ENVIRONMENTAL CATASTROPHE, EXPERTS WARN
However, the Republican leaders pointed out that, prior to the decision to lease the property, Democratic New York Gov. Kathy Hochul noted the DOI had itself argued such an action would likely violate federal laws. The governor, who has called for federal assistance in dealing with her state's migrant influx, remarked in August that officials told her office "they do not allow for use of shelter on any of their properties."
The Republicans also expressed concern that the White House Council on Environmental Quality allowed the DOI to bypass the normal eco review process mandated under the National Environmental Policy Act (NEPA). The 1969 law requires federal agencies to review the environmental impacts of projects and proposals on federal land before approval.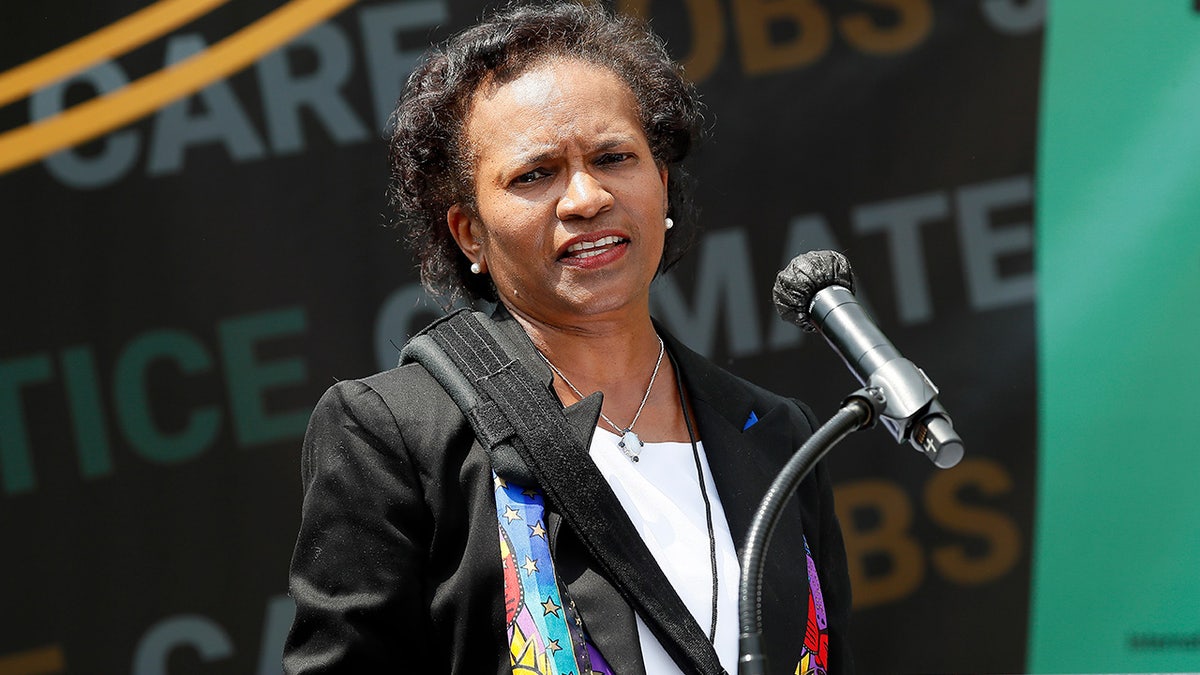 "Despite concerns with the legality of housing people on national park land, the Biden administration ultimately moved forward with using national park land to establish a migrant housing encampment," they continued in their letter to Mallory. "Alarmingly, to secure the FBF Lease, NPS requested and received alternative arrangements for National Environmental Policy Act compliance." 
"CEQ concurred with the alternative arrangement request and allowed NPS and DOI to bypass the standard NEPA compliance process," they added. "CEQ's approval of the alternative arrangement request was necessary for DOI and NPS to move forward with the FBF Lease."
Westerman and Gosar then listed a series of questions for Mallory about the legality of the decision to house migrants at Floyd Bennett Field and about the process that led to that decision.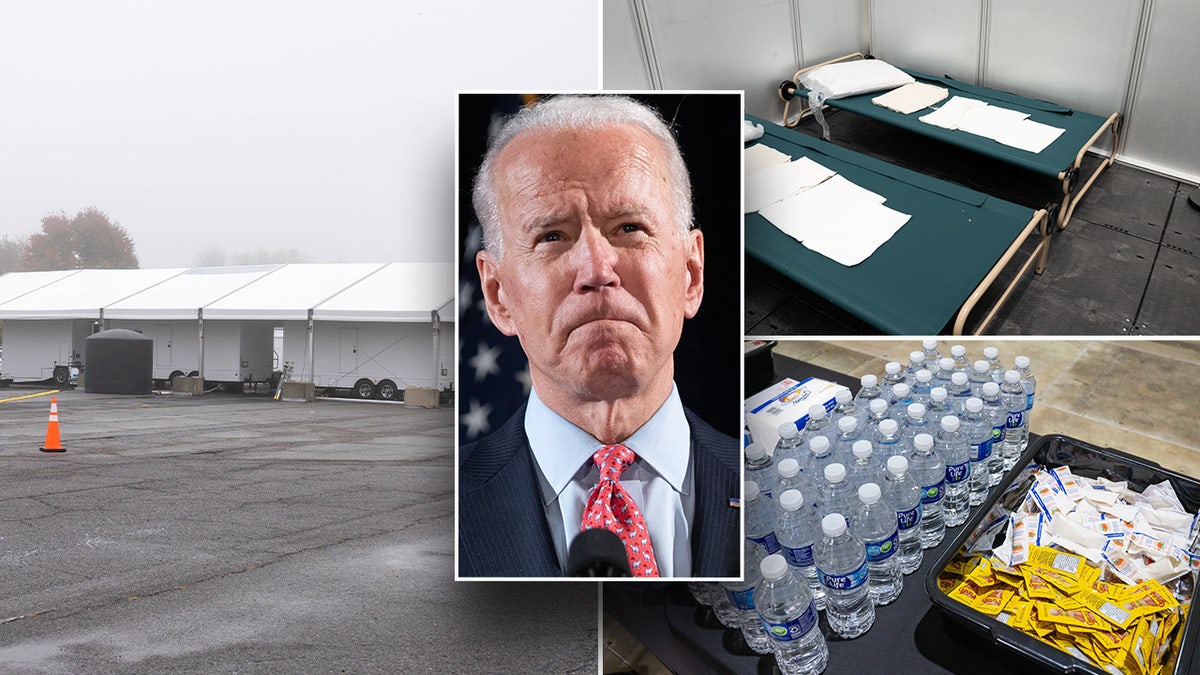 The letter Monday comes as migrants continue to flood the southern border in record numbers and Republicans continue to call for the Biden administration to make structural reforms to secure the border.
CLICK HERE TO GET THE FOX NEWS APP
In October, the Department of Homeland Security reported nearly 241,000 migrant encounters, the highest level ever recorded for that month. And since President Biden took office in early 2021, more than 8 million migrants have crossed the U.S.-Mexico border illegally.
The White House didn't immediately respond to a request for comment.