Welcome to my stop on the tour for Sir Callie and the Dragon's Roost by Esme Symes-Smith.  This tour is being hosted by TBR and Beyond Tours.
Sir Callie and the Dragon's Roost by Esme Symes-Smith
Genre: Middle Grade Fantasy
Publishing Date: November 7, 2023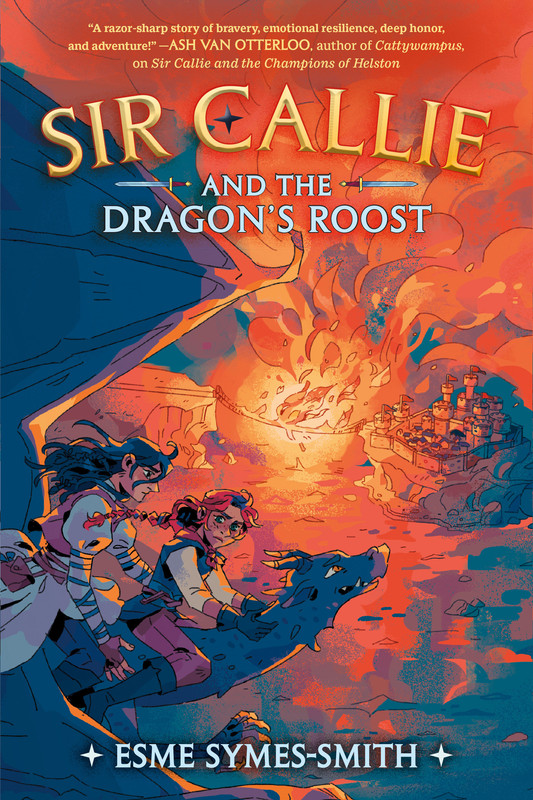 The battle is won, but the war is far from over. In this thrilling sequel, a twelve-year-old nonbinary hopeful knight fights for the heart of their kingdom in a magical medieval world filled with dragons, shape-shifters, and witches.
Thanks to Callie and their friends, Helston seems to be changing for the better: Boys are allowed to explore their magic, and girls are permitted to train as warriors. Callie is an official Helston page, Willow in on track to become king, and Elowen and Edwyn are finally safe and free of their father. Everything is…perfect.
Except it isn't.
Not in Helston, where every step forward is accompanied by a storm of opposition. Even Queen Ewella and Sir Nick are struggling against the wave of fear and anti-magical sentiment growing daily, while the encroaching threat from across the bridge looms.
Callie isn't foolish; they notice the suspicious glances thrown Neal's way and hear the doubtful murmurs following Willow. They know what people think about them, too. Tolerance is not the same as acceptance, and when the fragile peace finally shatters, Callie and their friends have no choice but to leave their home and run.
On the other side of the bridge, old secrets are revealed and new allegiances are formed that will throw into question everything Callie thought they knew about their world. Including what it means to be a hero.
Content Warning: child abuse, trauma, deadnaming, false imprisonment, misgendering
Book Links:
Goodreads: https://www.goodreads.com/book/show/112976335 
Amazon: https://www.amazon.com/Callie-Dragons-Roost-Esme-Symes-Smith/dp/0593485815/ 
Barnes & Noble: https://www.barnesandnoble.com/w/sir-callie-and-the-dragons-roost-esme-symes-smith/1143044407 
IndieBound: https://bookshop.org/p/books/sir-callie-and-the-dragon-s-roost-esme-symes-smith/19766188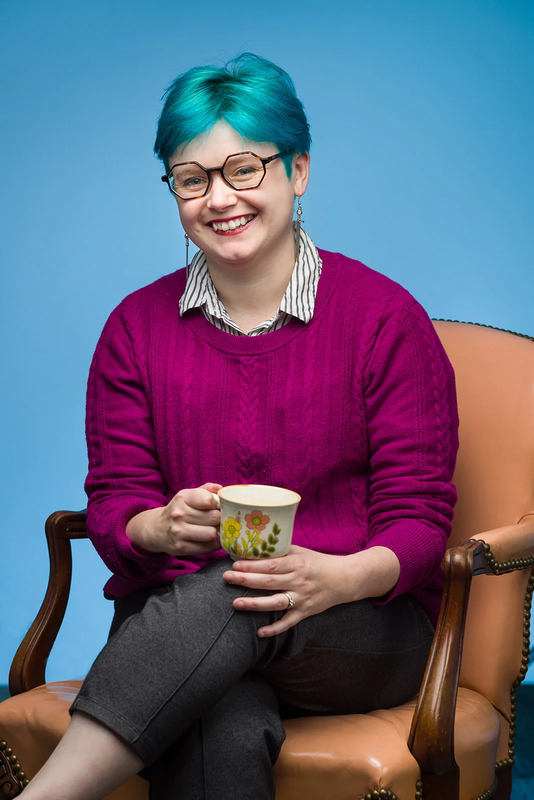 After cutting their teeth on a steady diet of fanfiction in the South-West of England, Esme Symes-Smith wandered north to Wales for their degree in Literature and Creative Writing then promptly migrated to Missouri after meeting their wife on Tumblr.
Esme has been a ghost-writer, an editor, a frozen-yogurt seller, a caffeine dealer, and now wrangles pre-schoolers for a living.
They are nonbinary and have a severe tea problem.
Author Links:
Website: https://esymessmith.com/ 
Instagram: https://www.instagram.com/ez_symes_smith/ 
Goodreads: https://www.goodreads.com/author/show/21598323 
Follow The Tour:
TOUR SCHEDULE
November 6th
Forever In A Story – Review, Mood Board
November 7th
The Book Dutchesses – Promotional Post
November 8th
unconventionalquirkybibliophile -Promotional Post
November 9th
Stuck in Fiction – Promotional Post
Rajiv's Reviews – Review
November 10th
Nonbinary Knight Reads – Review, TikTok
November 11th
Confessions of a YA Reader – Promotional Post
November 12th
One More Exclamation – Review
Instagram
November 6th
mellasmusings – Review, Favorite Quotes
get.outside.and.read – Promotional Post
foreverinastory – Content Creator's Choice
November 7th
ablueboxfullofbooks – Creative Post: Little Free Library Drop, TikTok
rickys_radical_reads – Promotional Post
artxsouls – Top 5 Reasons to Read Sir Callie and the Dragon's Roost, Mood Board
November 8th
pluvioreads – Review, TikTok
raquelinabook – Top 5 Reasons to Read Sir Callie and the Dragon's Roost
quirkybibliophile – Content Creator's Choice
November 9th
bookdemonio – Promotional Post
avainbookland – Review
rajivsreviews – Content Creator's Choice
November 10th
ninebookishlives – Promotional Post
staxsonstaxs – Top 5 Reasons to Read Sir Callie and the Dragon's Roost
nonbinaryknightreads – Content Creator's Choice
November 11th
thebrokebookblog – Review, Playlist
allielovestoread – Promotional Post
acourtofspinesnpages – Review
November 12th
tbrandbeyond – Promotional Post
shariva.writes – Review
onemoreexclamation – Content Creator's Choice