With the departure of chief executive Chris Williams, Stuart Lumsden is stepping up from chief operating officer and lead the Gleeds Americas business.
Stuart Lumsden first joined Gleeds in the UK as a quantity surveyor in Edinburgh in 1999 before moving to the USA in 2004. He will be supported by Will Burton, who heads up Gleeds Energy in the Americas.
To strengthen the leadership team Gleeds has recruited Adrian Farren as vice president based out of the New York office. Another pond-hopping British national, Adrian Farren started out with Edmond Shipway in Birmingham before relocating to the USA as a cost consultant with Mace in 2011. He joins Gleeds from consultancy Linesight. 
In their new roles, Lumsden and Burton will focus on strategic planning while Farren will be responsible for growing the cost management offering.

Stuart Lumsden said: "Gleeds has experienced major growth in the US in recent years and is targeting a further push in the coming three which will make the market second only to the UK in terms of revenue. We now have a network of eight offices across the US, with enormous opportunities in the energy, mission critical, infrastructure, and life science sectors to name just a few. I am incredibly proud to be taking the helm at what promises to be a hugely exciting time for us here and I'm thrilled to be welcoming Adrian to the fold to help drive us forward."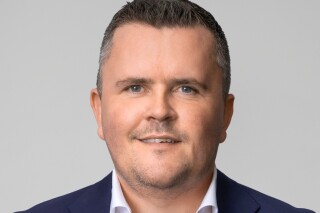 }}
Adrian Farren added: "As one of the few remaining independent construction consultancies, I have followed Gleeds' success since the beginning of my professional career. Having the opportunity to be a part of its story as it moves into another promising chapter is one I'm extremely grateful for, and I look forward to working with Stuart, Will and the rest of the senior team to shape Gleeds' future here in the US."