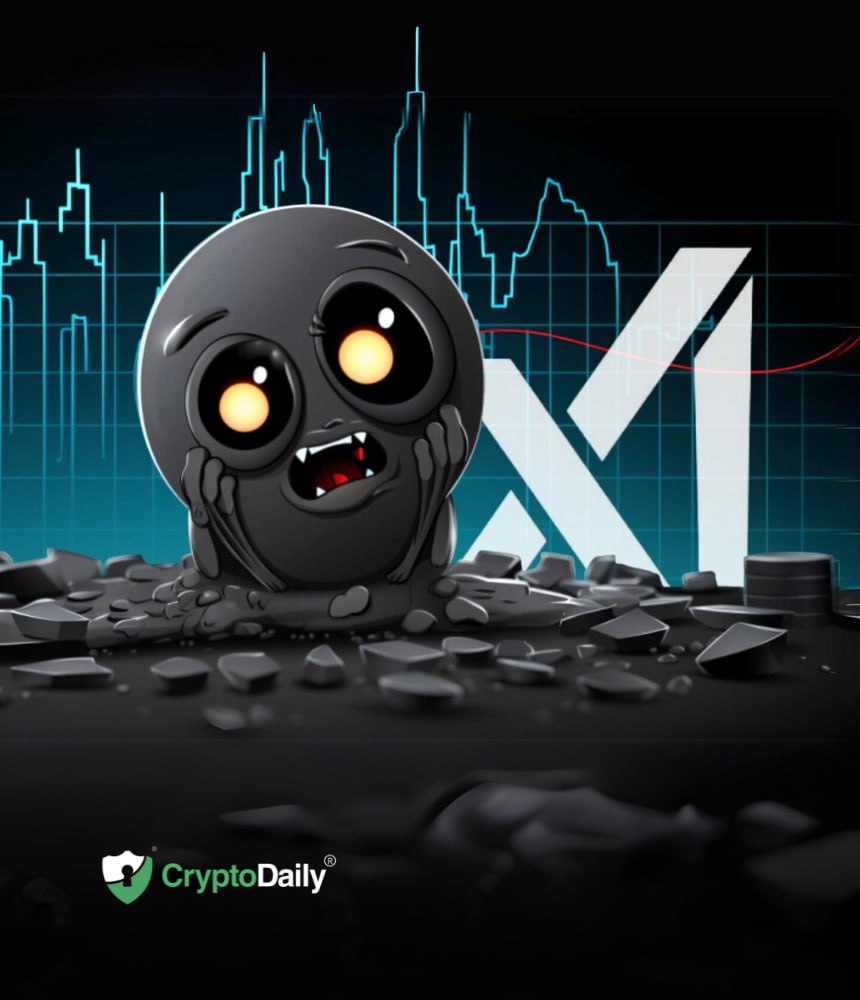 Table of Contents
A meme coin named after Elon Musk's artificial intelligence (AI) bot has witnessed a spectacular collapse following accusations from noted blockchain investigator, ZachXBT. 
The recently launched Grok memecoin hit a market cap of $160 million just eight days after its debut. 
ZachXBT's Accusation
The eight-day old meme coin has been experiencing considerable volatility. The token registered an increase of 13,000% over the past week, helping it reach its $160 million market capitalization. However, despite having around 11,500 holders and significant trading volumes, liquidity for GROK/USD remains limited, which increases the risk of a price collapse if large volumes of the token are sold. 
Now, the price of the meme coin has registered a spectacular collapse following allegations by cryptocurrency sleuth ZachXBT. The cryptocurrency sleuth alleged that the token's social media account was recycled from a scam token project. In a post on the 13th of November, ZachXBT shared several screenshots from various social media accounts and websites associated with the Grok (GROK) token. These websites and accounts were repurposed from several old projects, including an abandoned meme coin project called ANDY. ANDY has registered a significant decline from its all-time high. 
"Not that people in this space will care, but @GROKERC20 was created by a scammer. The same exact X/Twitter account has been reused for at least one other scam. X/Twitter ID: 1690060301465714692."
Following the post by ZachXBT, the value of the GROK token registered a spectacular drop, dropping by 74% from its all-time high of $0.027 to a low of $0.007 in a matter of hours. However, the price has somewhat recovered, rising to $0.011. 
GROK Team Tries To Restore Confidence 
In a follow-up post, the crypto investigator presented evidence of the team behind Grok making a last-ditch effort to restore confidence in the token and salvage its reputation. ZachXBT pointed to an Etherscan transaction that showed the Grok team sending around $1.7 million worth of the token to a burn address to reduce supply and restore confidence in the flailing token. This move to divest around 90 million GROK tokens and drastically reduce the circulating supply was confirmed through transaction data on Etherscan. 
The team then announced on X that all GROK tokens allocated to the deployer address had been incinerated. This amounted to around 180 million GROK tokens, worth around $2 million at current prices. 
The GROK Meme Coin 
At its peak price of $0.027, The GROK meme coin commanded a market capitalization of nearly $200 million. This made the token one of the largest new meme coins in the market during the ongoing cycle. The GROK meme coin was launched on the 5th of November, the same day Elon Musk announced a potential competitor to OpenAI's ChatGPT, Grok AI. The next few weeks saw the GROK token's price surge as meme coin enthusiasts rushed to capitalize on the hype around the token. 
Dodgy meme coin projects have recently increased, given the ease of token creation and trading on decentralized exchanges. Some projects include the BALD token (named such because Coinbase CEO Brian Armstrong is bald), which launched on Base, Coinbase's Layer-2. The creators of the project eventually made off with millions. Another token, Pepecoin, generated considerable interest, leading to its market capitalization crossing $1.5 billion. However, the team behind the project transferred millions of PEPE tokens into exchanges without any prior warning. There are also several dog-themed tokens and projects that pay homage to the original meme coin, Dogecoin.
Disclaimer: This article is provided for informational purposes only. It is not offered or intended to be used as legal, tax, investment, financial, or other advice.