CONCORD, N.H – A nearly year-long battle between New Hampshire and the Democratic National Committee (DNC) over the timing of the state's century-old first-in-the-nation presidential primary is headed to a culmination.
New Hampshire Secretary of State Dave Scanlan is scheduled Wednesday to announce the date of the contest, which for a century has served as the first presidential primary in both the Democratic and Republican Party nominating calendars.
"I'm going to say a few things about why the New Hampshire primary is important to hold the lead-off position, and then I'll announce the date," Scanlan told Fox News Digital on the eve of his announcement at the State House in Concord.
Scanlan said "the narrative from the Democratic National Committee" about New Hampshire's lack of diversity "is not the real reason why this is going on, and there are more important reasons why New Hampshire should go first, and I'll be discussing those tomorrow."
NEW HAMPSHIRE DEMOCRATS DEFY BIDEN, DNC OVER PRIMARY DATE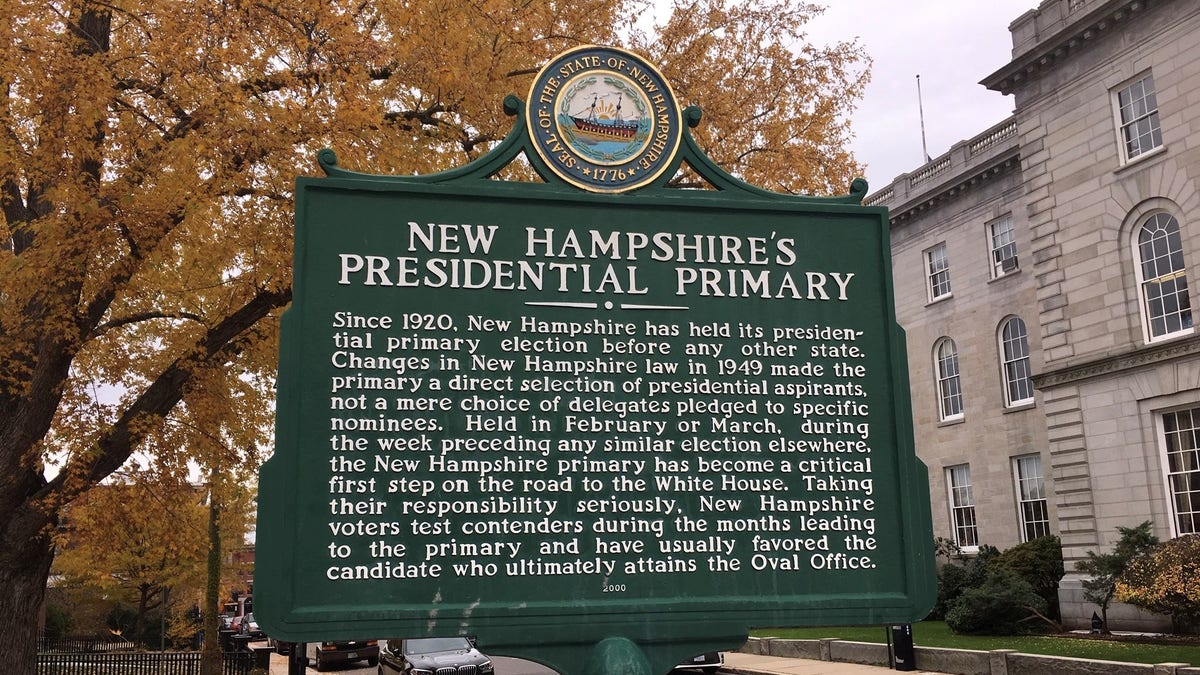 The date that Scanlan announces — which many expect will be Jan. 23 — is certain to put the state out of compliance with the DNC's 2024 presidential nominating calendar.
The state faces sanctions from the Democrats, which could result in the loss of half of New Hampshire's delegates to next summer's national convention.
And the holding of an unsanctioned primary has led President Biden to keep his name off the New Hampshire ballot. However, Granite State Democrats have launched a write-in campaign in an attempt to prevent an electoral embarrassment for the president as he runs for a second term in the White House.
PHILLIPS TARGETS BIDEN, FELLOW DEMOCRATS OVER BORDER POLICIES AS HE LAUNCHES PRIMARY CHALLENGE AGAINST PRESIDENT
Republican Gov. Chris Sununu, who has been a vocal critic of the president and the DNC over their push to upend the calendar, is likely to attend Scanlan's announcement and make remarks.
"Joe Biden has completely screwed this up for himself and for the Democrats," Sununu said in a Fox News interview in September. "We're going first, no matter what."
And the governor argued that "it's just insulting. The president has insulted the Democrats of this state."
Democrats for years have knocked both Iowa and New Hampshire as unrepresentative of the party as a whole because the state has a largely White population with few major urban areas. Nevada and South Carolina, which in recent cycles have voted third and fourth on the calendar, are much more diverse than either Iowa or New Hampshire. Nevada and South Carolina were added to the Democrat calendar nearly two decades ago to increase the diversity of the early states' electorate.
While Republicans aren't making major changes to their schedule, the DNC earlier this year overwhelmingly approved a calendar proposed late last year by Biden to move South Carolina to the lead position on Feb. 3. New Hampshire and Nevada were scheduled to hold primaries three days later, with Iowa entirely losing its early state position. The president and supporters of the new calendar argued that it would empower minority voters, upon whom Democrats have long relied but have at times taken for granted.
But New Hampshire has a nearly half-century-old law that mandates that it hold the first presidential primary, a week ahead of any similar contest.
To comply with the DNC, New Hampshire would have needed to scrap its state law protecting its first-in-the-nation primary status and expand access to early voting. However, with Republicans in control of the governor's office and both houses of the state legislature, Democrats repeatedly argued that was a non-starter.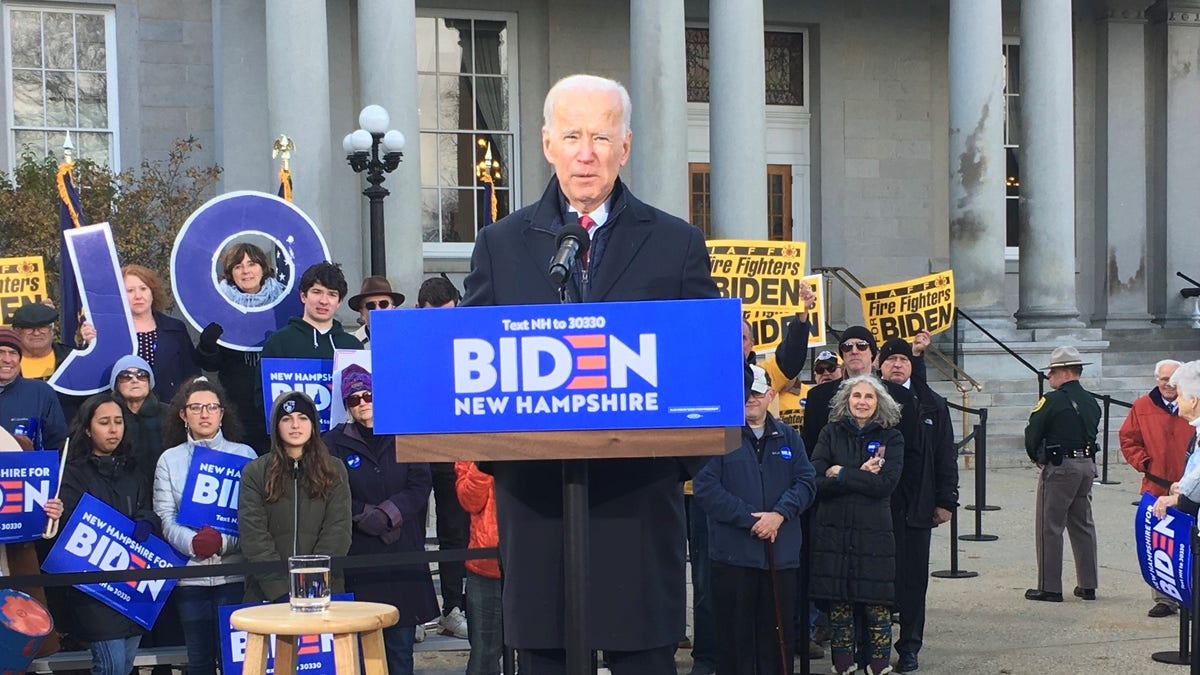 Longtime New Hampshire Democratic Party Chair Ray Buckley, a former DNC vice chair, has spotlighted his state's tradition of candidate-to-voter retail style politics.
"For more than 100 years, presidential candidates of both parties have come to the Granite State to start their campaigns because they know how seriously we take our primary. New Hampshire is one of the last places where retail politics reigns. It's not about TV ads or paid mail, it's about one-on-one conversations and building an operation that connects with people where they are," Buckley said earlier this year.
And he highlighted that "successful candidates come out of New Hampshire stronger for having been here and ready for the fight ahead. This is what presidents have experienced for generations, and it is why New Hampshire will retain its first-in-the-nation primary in 2024 and beyond."
Scanlan in September announced the dates of New Hampshire's presidential primary filing period, which were in line with a primary that could be held on Jan. 23, eight days after Iowa's GOP presidential caucus.
"I'm just assuming we're going to be in noncompliance with the Democratic National Committee," Scanlan told Fox News at the time. But he also said that being found in noncompliance by the DNC is "not going to affect what we do in New Hampshire at all." 
The DNC's Rules and Bylaws Committee — which oversees the party's presidential nominating calendar — last month ruled that New Hampshire was conditionally noncompliant as the state was expected to announce a primary date outside the DNC's window.
CLICK HERE TO GET THE FOX NEWS APP
There are plenty of Democrats in Iowa and New Hampshire who see the upending of their leadoff positions as sour grapes from Biden, who finished a disappointing fourth in the 2020 Iowa caucuses and fifth in the New Hampshire primary — before a second-place finish in Nevada and a landslide victory in South Carolina propelled him toward the nomination and eventually the White House.
Biden faces long-shot primary challenges from two Democrats who will be on the ballot in New Hampshire.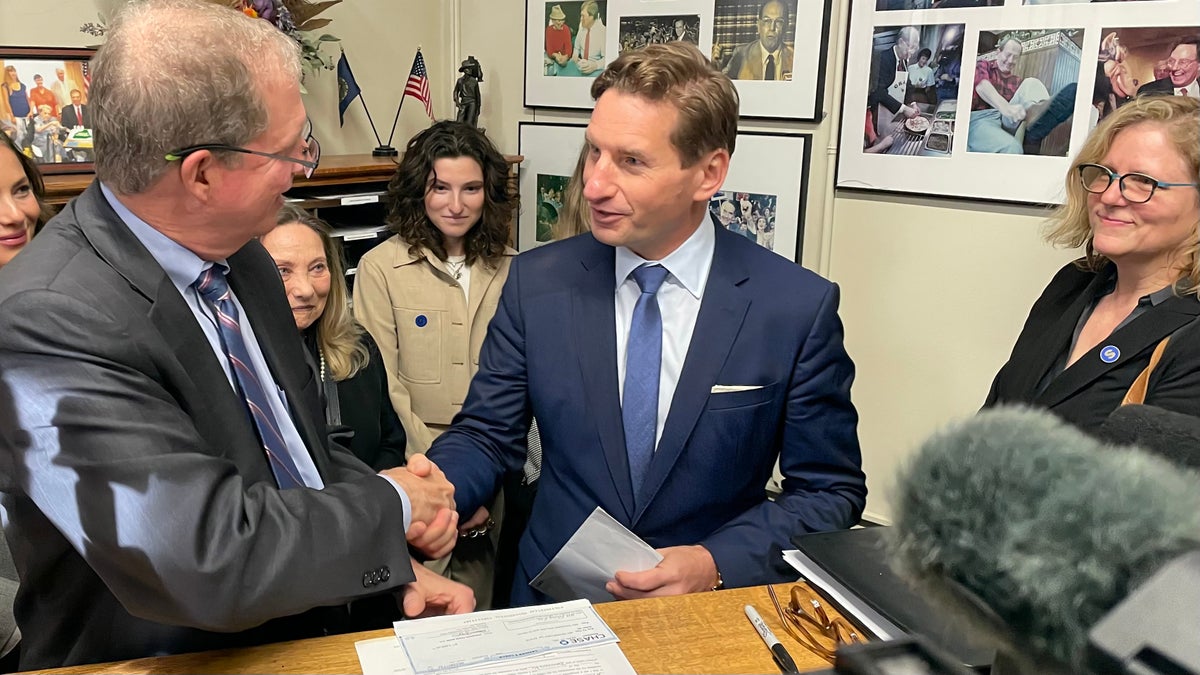 Three-term Rep. Dean Phillips of Minnesota, one of the wealthiest members of Congress, formally announced his presidential bid as he filed at the State House on Oct. 27 to place his name on the state's ballot. Also on the Granite State ballot is the other challenger, bestselling author and spiritual adviser Marianne Williamson, who is making her second straight White House run.
While the president, who turns 81 next week, is the commanding front-runner for the nomination, polls indicate Biden faces mounting concerns from Democrats over his age. Those surveys also suggest that many Americans, including plenty of Democrats, don't want the president to seek a second term in the White House.
There are concerns among Granite Staters that the move by the president and the DNC to revamp the nominating calendar, and his absence from the primary ballot, could lead to a ballot box setback for Biden in New Hampshire.
Get the latest updates from the 2024 campaign trail, exclusive interviews and more at our Fox News Digital election hub.