A senior Jewish New York Democrat lawmaker called on the leaders of the "Ceasefire Now camp" to publicly "urge" people to stop tearing down posters of Israeli hostages.
Rep. Jerry Nadler, D-N.Y., posted on X Monday calling for the prominent "Ceasefire Now" members to tell people to stop tearing down the posters of Israelis kidnapped by the Palestinian terrorist group Hamas.
Nadler wrote the posters being torn down is causing "hostilities" and "altercations" and that releasing the hostages is the fastest way toward a ceasefire.
NEW YORK TIMES ACCUSED OF 'BOTH-SIDING' PRO-PALESTINIAN PROTESTORS TEARING DOWN POSTERS OF KIDNAPPED CIVILIANS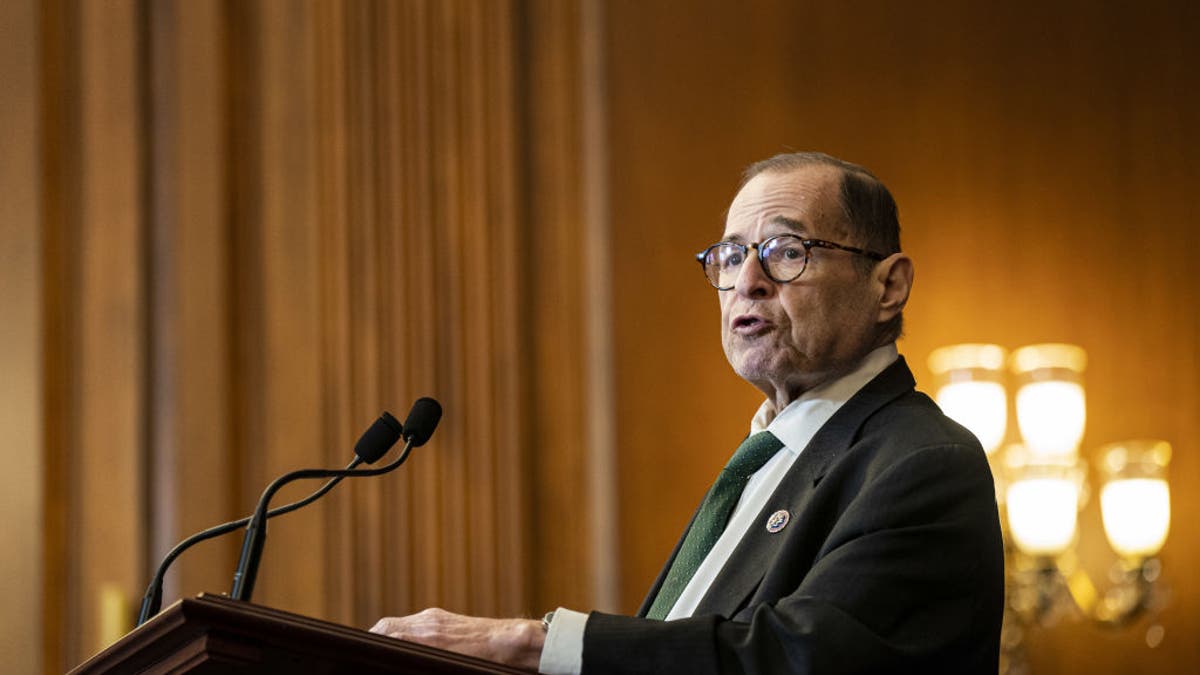 "An earnest request to well-intended people, particularly those with large followings, in the Ceasefire Now camp: urge people publicly to stop tearing down hostage posters," Nadler wrote.
"It's creating hostilities/altercations that aren't good for anyone," he continued. "And of course, hostage release is the quickest route to ceasefire."
Eva Borgwardt, IfNotNow's national spokesperson, told Fox News Digital, "We don't support tearing down posters of kidnapped Israelis."
"We call for a ceasefire and the return of Israeli hostages and Palestinian prisoners unjustly held captive," she continued. "We urge Rep. Nadler to work towards a ceasefire — the quickest route to hostage release."
KARINE JEAN-PIERRE SKEWERED ONLINE FOR INITIAL REFUSAL TO CONDEMN VANDALISM OF HOSTAGE ISRAELI POSTERS
Nadler's call comes as videos of anti-Israel and pro-Palestinian protesters tearing down the kidnapping victims' posters have gone viral online.
The viral videos of anti-Israel and pro-Palestinian protestors tearing down posters of civilians taken by Hamas during the October 7 terrorist attack have inundated social media, and at least one journalism watchdog has accused The New York Times of "both-siding" the issue. 
The posters have been plastered across public spaces and universities throughout America, and multiple social media accounts have dedicated themselves to posting video of people tearing them down. Some of the people caught tearing down the posters have lost jobs and been publicly shamed, while others seemed to embrace being caught in the act of destroying them.
Anti-Defamation League CEO Jonathan Greenblatt blasted the "inhumane" act of tearing down the posters.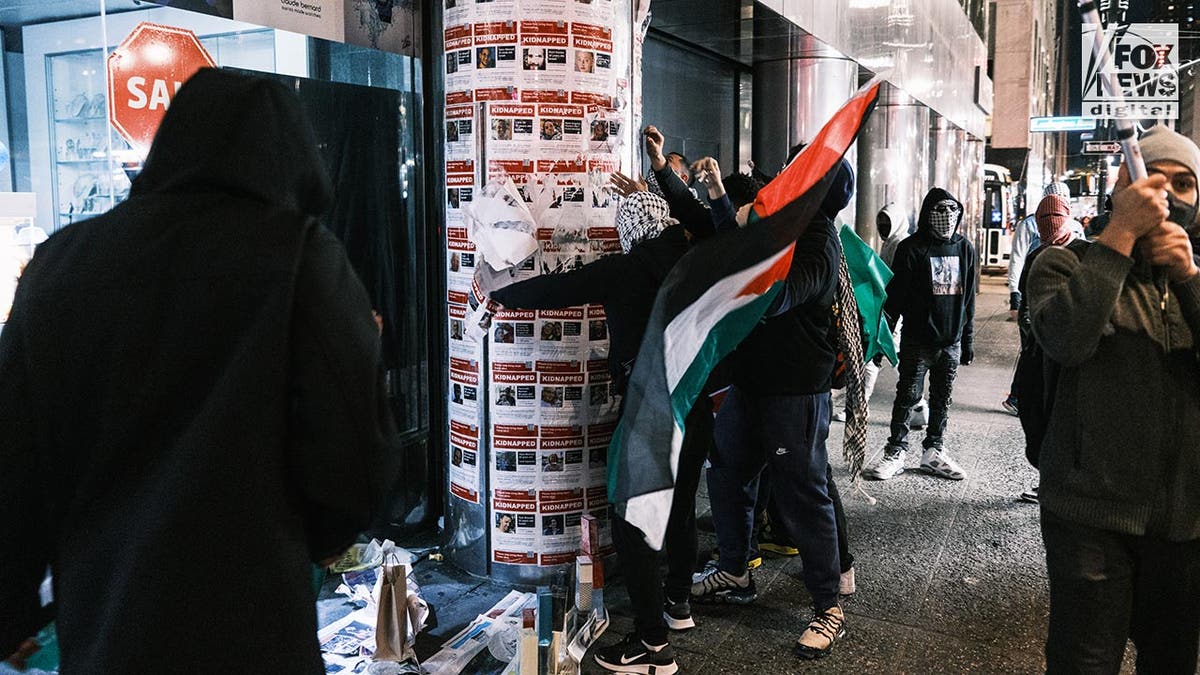 "It is hard for me to think of something more inhumane than tearing down posters of babies who are kidnaped by a terror organization," Greenblatt told Fox News Digital.
CLICK HERE TO GET THE FOX NEWS APP
"These people, I would encourage them to move to Gaza, if you feel so strongly. I would love to see these people relocate to Gaza and see how well they do," Greenblatt continued. "I mean it — all these activists, all these people parading around with their sanctimony, you know, moralizing against the vast majority of us, send them to Gaza to do their protesting. I hope it goes well for them."
Some have been irked at The New York Times' recent coverage of the hostage posters being torn down. An Oct. 31 report headlined, "How Posters of Kidnapped Israelis Ignited a Firestorm on American Sidewalks," dove into the polarization of the posters.
Fox News Digital's Brian Flood contributed reporting.