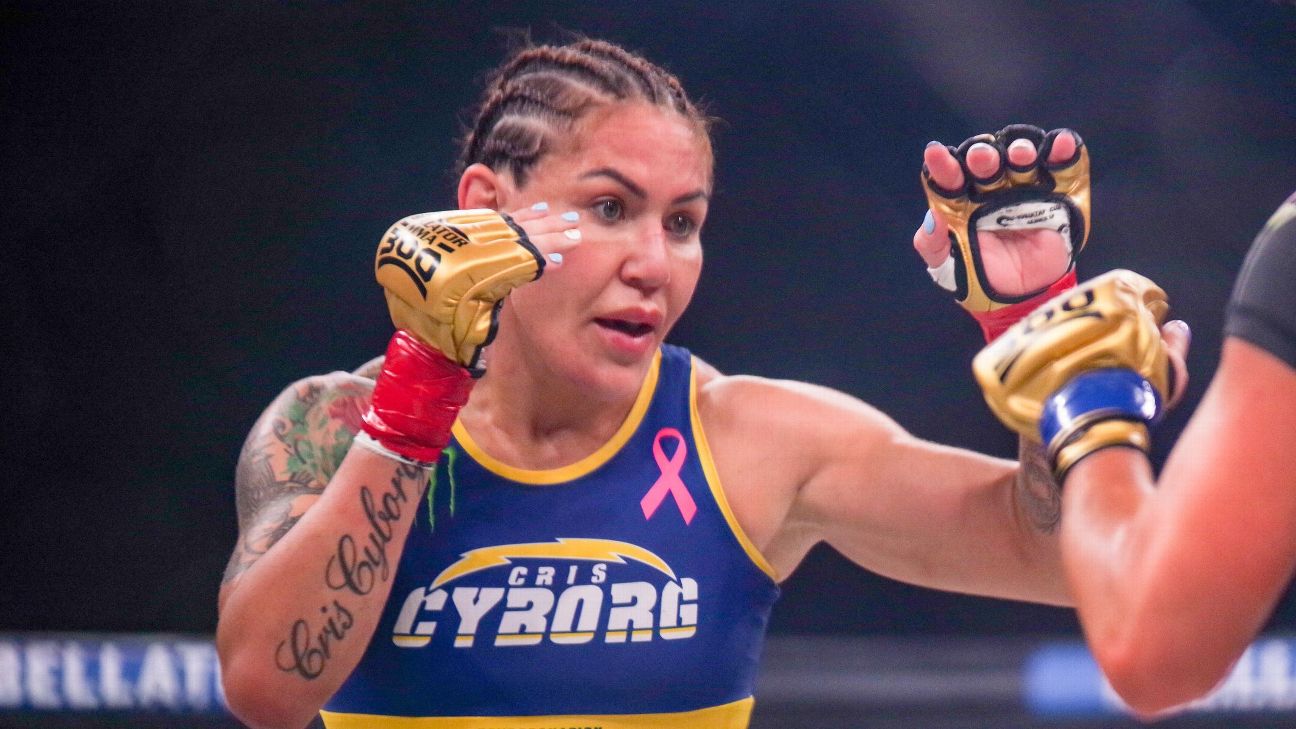 Cris Cyborg's next professional fight will be in boxing, and her opponent will be Kelsey Wickstrum, sources told ESPN on Wednesday.
Cyborg, the Bellator women's featherweight champion and one of the greatest women's fighters in MMA history, will face Wickstrum in a boxing event Jan. 19 at Pechanga Resort & Casino in Temecula, California, according to sources.
The future of Bellator is uncertain. Showtime, its broadcast partner, has announced that it will be leaving the combat sports business at the end of 2023. Viacom, Bellator's parent company, has the MMA promotion up for sale and PFL is the frontrunner to acquire it, sources said. That deal could be done in the near future.
Cyborg is 1-0 as a pro boxer and has another victory in a boxing exhibition in her home country of Brazil. The California resident is coming off a first-round TKO over Cat Zingano at Bellator 300 last month to pick up her fifth title defense.
Wickstrum, 36, is 2-0 as a pro boxer with one knockout. The bout is contracted for 154 pounds over six rounds.
Cyborg, 38, is expected to compete in both MMA and boxing in the latter portion of an illustrious career. She is the only fighter in MMA history to win championships in four different major promotions: UFC, Bellator, Strikeforce and Invicta. Cyborg has amassed a total of 12 title defenses across those four title reigns.
Earlier this week, Chantelle Cameron, who is boxing Katie Taylor next, called out Cyborg for a fight in PFL or Bellator.